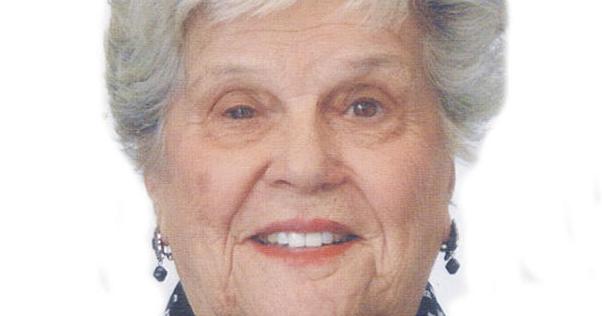 Bethesda News: Mark your calendars for upcoming events | Bethesda
Thought of the week: A change in circumstances is rarely as important as a change in attitude. If you change your thoughts, you will most certainly change your situation.
You like homemade cakes, pies, cookies, sweets, etc. and know at the same time that you help young people raise funds for their Summer Mission trip? If you answered "yes," you'll want to come to UM Wesley Chapel this Sunday, May 15 at 2 p.m. to buy some of the best treats. At 3 p.m., Danny Cotton will auction off some of the MOST sought-after cakes and pies. All proceeds will benefit the youth of Bethesda UM Church as well as the youth of Wesley Chapel.
We were so shocked and deeply saddened when we learned of Naomi Judd's tragic passing. Our deepest condolences go to her husband Larry Strickland, her daughters, Wynonna and Ashley, and her grandchildren, Gracie and Elijah. A private memorial service was held last Saturday. Sympathy is also extended to his friends in the music industry as well as everyone else.
If you're planning your vacation out West this summer, I urge you to stop by KOA Campground in Devil's Tower, Wyoming. This is where our children are, 2Country4Nashville. They occur in and around there until November. They broadcast live every Monday and Wednesday from the location there. From all indications, they are having a great time. (You can see Devil's Tower within walking distance.)
This Saturday, May 14 is the date of the Franklin Rodeo Parade. It will start at noon from Highway 96 west. If you, your business, church or other organization would like to participate in the parade, you can go online at www.FranklinRodeo.com. record. It's FREE to be in the queue. The rodeo will be held May 19, 20 and 21 at Williamson County Ag Expo Park beginning each evening at 7 p.m. Doors will open at 6:30 p.m.
Members of Bethesda Masonic Lodge take control of Boston Butts for Friday, May 27. You can order them from any member of the Lodge or call Wesley Robinson at 615-439-0171. They're only $40 and you can pick them up after 2 p.m. on the 27th at the Lodge on Bethesda/Duplex Road. (This would be great for you to have for your Memorial Day picnic.)
Mark your calendar for Saturday, May 21 for "Music On THE Creek" at the Flat Creek Community Center Pavilion. You can enjoy great music and dancing with the Williamson County Bluegrass Band. Admission is FREE, but they will "pass the hat" for the group. They will have hot dogs, chili, cold drinks and homemade desserts to buy. The center is located at 6997 Giles Hill Road, College Grove.
I realized that I forgot to wish a happy birthday to our daughter, LeAnne Ulmer, and my little niece, Carrie LeAnne Johnson Hood. They both celebrated this Monday, May 9. We wish them many more to come.
Congratulations to ALL of our high school and college graduates. We wish you the best as you venture into the next phase of your life. (It seems that only yesterday I congratulated the parents on the birth of these children.
Congratulations to Carole Grooms and Mark Garey who recently received a Tennessee Bandmasters Sweepstakes Award, on behalf of the Freedom Middle School Band for the 13th time. (Doesn't that tell you how AMAZING they are?)
At the Tennessee Music Teachers Convention in Nashville. Congratulations, Carole and Marc! I am so happy to say that I have worked with all of you at FSSD.
The Williamson County Public Library is preparing to "launch" its summer reading program. It will start from Thursday May 19 to Saturday July 30. A family event will be held on Saturday, May 21 between 11 a.m. and 2 p.m. with outdoor lawn games by Games to Go
Nashville, food trucks, etc. This program offers reading opportunities for all ages and each participant can read for 20 hours to win a FREE book. Call the library at 615-595-1244 for more information or to register.
It seems like only yesterday I was asking you to help me celebrate the 90th birthday of my sister, Anita Gillespie, but it's actually been a year. Now I ask you once again to help me "shower" it with cards on the 91st, that is, on May 28. (I knew if I waited, you wouldn't have time to mail her a card).
If you don't have his address call me at 615-308-8205 and I'll be happy to give it to you. No, she doesn't spin the wheels of her cart, but she still gets down on the floor, on her exercise mat, and does her exercises daily. Thank you in advance. I would love to see her get at least 91.
I hope you have marked your calendar for May 28th as it is the date of the FIRST Ice Cream Social. It will be held at Belleview CP Church located on Murfreesboro Road East. They will start serving at 5 p.m. You can enjoy grilled hamburgers, hot dogs, with toppings, fries, as well as homemade ice cream and pastries. They will have a silent auction starting at 6 p.m. with Danny Cotton as auctioneer.
We continue to receive requests for prayers for the sick, homebound, people living with support services, as well as nursing homes. Please continue to remember four-year-old Luke Williams, son of Angie and Nathan Williams. He's Home After Hospital Vanderbilt, Barbara Nichols Jones, Julie Tomlin Hazelwood, Claire Savage Morton, Jessica Williams, Julie Parrish Fast, Jack Williams, Danny Smith, Jimmy Thompson, David Gilreath, CoCo Franks, Faye Borum, Everett Hayes, Ruby Thorpe, Cheryl Hunnicut, Sarah Burris, Mattie Marlin, Nellie Stephens, Dodie Hazelwood, Joyce Watson, Gerald McGee, Fred Brown, Jean Dodd, Ruby Thorpe, Ronnie and Judy Pitt, Billie Jean Lillard, Tim Kalthorf, as well as others who need it.
Our deepest condolences go out to those of you who have recently lost loved ones. To Richard King, Janet Garner and Hilda Reynolds, our condolences are offered on the loss of your brother, Glen. To Gene and Diane Marlin, our condolences on the loss of Gene's sister. To the family of Henry Isenberg, former teacher at Page High, Bob Canaday, Jr., Ann Carroll, Dot Cagle, Minnie Pearl Veach, Colleen Campbell and others I don't know, our prayers are with you.