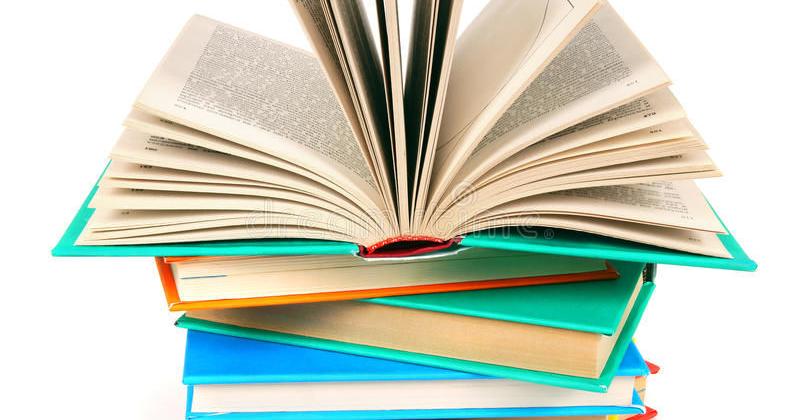 Colorado Springs Area Literary Events Starting June 12 | Events calendars
DESIGNATIONS
Barbara Bowen — "Music is Murder," Thursday, 5-8 p.m., Covered Treasures Bookstore, 105 Second St., Monument; 719-481-2665, covered treasures.com.
LITERARY EVENTS
Book talk with Pemba Sherpa – "Bridging Worlds: A Sherpa's Story," 6:30 p.m. Thursday, Cherokee Ranch & Castle, 6113 N. Daniels Park Road, Sedalia, $32.50. Tickets: cherokeeranch.org.
Juneteenth, Pride and Black Music Month Storytime — Noon-2 p.m. Saturday, America the Beautiful Park, 126 Cimino Drive. Registration: tinyurl.com/48etvvz3.
All Things Virtual Kindle Vella with Gage Greenwood – Hosted by Pikes Peak Writers, noon-4 p.m. Saturday, $20. Registration: pikespeak writers.com/ppw-events.
mountain of authors – With Showcase Author Tables, featuring local authors from the Pikes Peak area who will have their books available for purchase, Saturday at 4 p.m., 21c Library, 1175 Chapel Hills Drive. Registration: ppld.org/moa.
HOT COMES OFF THE PRESS
Recent offers from regional authors:
• "Bonnie the Donkey: A Colorado Tale" by Bill Comer. Published by Christian Faith Publishing. PLOT: The story of a donkey in the Cripple Creek Mountains named Bonnie who lives during the gold rush days. She has a minor who takes good care of her. Bonnie has a great life, but she has some unexpected surprises.
GUARDIANS NEEDED
Children's Literacy Center — 719-471-8672, children Literacycenter.org.
AVAILABLE
digital hoop — Pikes Peak Library District customers can use Hoopla Digital for free access to videos, music and audiobooks from smartphones, tablets, PCs and Apple TV; hoopladigital.com.
E-books and more — Free e-books, e-audiobooks, e-magazines with PPLD library card. Click CyberShelf at ppld.org.
LIBRARY LISTINGS
Pikes Peak Library District: ppld.org.
• Calhan, 600 Bank Street.
• Cheyenne Mountain, 1785 S. 8th St.
• East, 5550 N. Union Blvd.
• Fountain, 230 S. Main St.
• High Prairie, 7035 Old Meridian Road, Falcon
• Library 21c, 1175 Chapel Hills Drive
• Manitou Springs, 515 Manitou Ave.
• Monument, 1706 Lake Woodmoor Drive
• Old Colorado City, 2418 W. Pikes Peak Ave.
• Palmer Lake, 66 Lower Glenway
• Penrose, 20 N. Cascade Ave.
• Rockrimmon, 832 Village Center Drive
• Ruth Holley, 685 N. Murray Blvd.
• Sand Creek, 1821 S. Academy Blvd.
• Ute Pass, 8010 Severy Ave, Cascade
CARLOTTA OLSON, THE GAZETTE