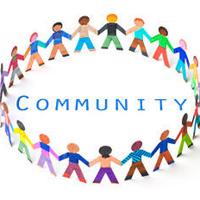 Colorado Springs Area Nonprofit Community Events Starting July 10 | Events Calendars
July
Colorado Springs Garden Tour — For the benefit of the Friends of Extension, Sunday 9 a.m. to 3 p.m., various locations. Tickets: coloradospringsgardentour.org.
Yermande Fundraising for Senegal — With Colorado College dance teacher and Senegalese artist Dallo Goudiaby, Sunday 4-10 p.m., Red Crags Arts and Agriculture House, 302 El Paso Blvd., Manitou Springs. Tickets: tinyurl.com/ykpn88eb.
clay walker – Benefiting the Mount Carmel Veterans Service Center, 8:30 p.m. Tuesday, Cowboys, 25 N. Tejon St., $45; csnightclubs.com.
ProRodeo Hall of Fame Induction Weekend — With golf tournament, Cowboy Ball and more to benefit the ProRodeo Hall of Fame & Museum of the American Cowboy, from Thursday to Saturday. Tickets: prorodeohalloffame.com.
Victory Service Dogs Charity Golf Tournament — 7:30 a.m. Friday, Patty Jewett Golf Course, 900 E. Espanola St. Registration: tinyurl.com/2uzpwrvd.
Party for the parks – Benefiting the Monument City Park System, 12-9 p.m. Saturday, Grounds North of YMCA, 17360 Jackson Parkway, Monument. Tickets: tinyurl.com/bdeapxjw.
#golf4prevention – Benefiting the Baker Foundation, 6:30 a.m. July 19, The Country Club of Colorado at Cheyenne Mountain Resort, 125 Clubhouse Drive. Registration: golf4prevention.org.
Auto showroom — Benefiting the Fresh Start Center, installation at 7 a.m., show from 8 a.m. to 2 p.m. on July 23, Fresh Start Center, 7375 Adventure Way. Register your car: colorado14ergirl@gmail.com, grant@freshstartcenter.com.
Riders 4 Children — Ride for Ronald McDonald Houses – 9:30 a.m. July, Pikes Peak Indian Motorcycles, 6640 Corporate Drive. Registration: runners4 children.com.
AugustBoy Scouts of America Sporting Clays Classic — 9 a.m.-2 p.m. Aug. 5, Pikes Peak Gun Club, 450 S. France-ville Coal Mine Road. Registration: 719-219-2915, chemindesrockies.org.
Goodwill Enchanted Weekend — August 18-20, Garden of the Gods Resort and Spa, 3320 Mesa Road; unweekendenchanté.com.
35th Anniversary of Ronald McDonald House Charities – 5:30-10:30 p.m. Aug. 19, The Public House at The Alexander, 3104 N. Nevada Ave.; rmhcsoutherncolorado.org.
Happy Trails BBQ Fundraiser – Benefiting El Paso County Nature Centers, 6-9 p.m. Aug. 19, Bear Creek Nature Center, 245 Bear Creek Road. Reservations: 719-520-6387; communityservices.elpasoco.com/nature-centers.
miracles in motion – Benefiting Stable Strides, 5-10 p.m. August 20, Boot Barn Hall at Bourbon Brothers, 13071 Bass Pro Drive. Tickets: stablestrides.org/miraclesinmotion.
pasta in the park – Benefiting TESSA, 5:30-10:30 p.m. August 27, Myron Stratton Home, 435 Gold Pass Heights. Tickets: tessapasta22.givesmart.com.
life – Benefiting the Hispanic Chamber of Colorado Springs, 5:30-9:30 p.m. Aug. 27, Country Club of Colorado, 125 Clubhouse Drive. Tickets: cosconcilio.com.
September
Tri-Lakes Cares Fundraiser — CPR classes, 5 p.m. to 6 p.m. September 1, Limbach Park, 151 Front Street Registration: monumentcommtraining@gmail.com.
Oktoberfest – Dog Walk and Oktoberfest benefiting the Humane Society of the Pikes Peak Region, September 17, Bear Creek Regional Park, Argus Boulevard and South 21st Street. Registration: hsppr.org/events.
Boy Scouts of America Eagles for the Eagles Golf Tournament – 9 a.m.-2 p.m. Sept. 19, Colorado Springs Country Club, 3333 Templeton Gap Road. Registration: 719-219-2915, chemindesrockies.org.
Harvest celebration – Benefiting Food to Power, 5-8 p.m. Sept. 24, Food to Power, 1090 S. Institute St. Tickets: tinyurl.com/9df3h7hh.
Flight Gala — Live Auction – Benefiting the Rotary Club of Colorado Springs, 5:30-8:30 p.m. September 24, Boot Barn Hall at Bourbon Brothers, 13071 Bass Pro Drive. Tickets: tinyurl.com/2p87bw2n.
October
Blues on the Mesa – Benefiting the Pikes Peak Blues Community, 11 a.m. to 6 p.m. Oct. 1, Gold Hill Mesa Community Center, 142 S. Raven Mine Drive. Tickets: bluesonthemesa.org.
Night of Comedy – Boots, Curls and Laughs – Benefiting Special Kids Special Families, 5:30-9 p.m. Oct. 8, Flying W Ranch, 3330 Chuckwagon Road. Tickets: sksfcolorado.org/event/noc.
November
Joys of the Season Holiday Tour — Benefiting the Tri-Lakes Women's Club, 10 a.m.-4 p.m. Nov. 18-19; joysofttheseasonht.org.
Email event details at least two weeks in advance to listings@gazette.com with the community calendar in the subject line.