Tesla has worked for years to vertically integrate its EV battery business, but new players are emerging to capture EV battery tech market share. From novel materials development to battery recycling and everything in between, here's how companies are unbundling one of the world's leading EV makers.
In 2015, Elon Musk made a bold prediction that vehicle electrification would increase lithium-ion battery demand — by a lot.
At the time, Tesla was delivering around 50,000 vehicles a year. That year, the company broke ground on its battery Gigafactory production site in Nevada. That site would churn out enough batteries to power 500,000 Teslas per year. And more sites like this were needed, Musk claimed.
It's clear that Musk's vision panned out, with the company on track to deliver more than 1M vehicles this year alone. This foresight allowed Tesla to become a dominant leader in the EV battery tech space. But as EV adoption becomes more mainstream, startups — with backing from legacy auto OEMs, among other players — have popped up to compete with Tesla on battery tech.
Auto incumbents like Ford, General Motors, and Volkswagen have staked the success of their electrification roadmaps on these startups — from battery materials startups aiming to disrupt Tesla's lithium-ion battery tech, to grid software companies that provide new EV charging solutions like vehicle-to-grid tech, to battery recycling companies that could transform the battery production process.
In this report, we look at how tech companies are unbundling Tesla and the broader EV battery tech business, broken out by battery materials, battery management systems, and battery lifecycle.
Get the free unbundling tesla report
Download the 18-page report to see how startups are disrupting the EV battery tech industry.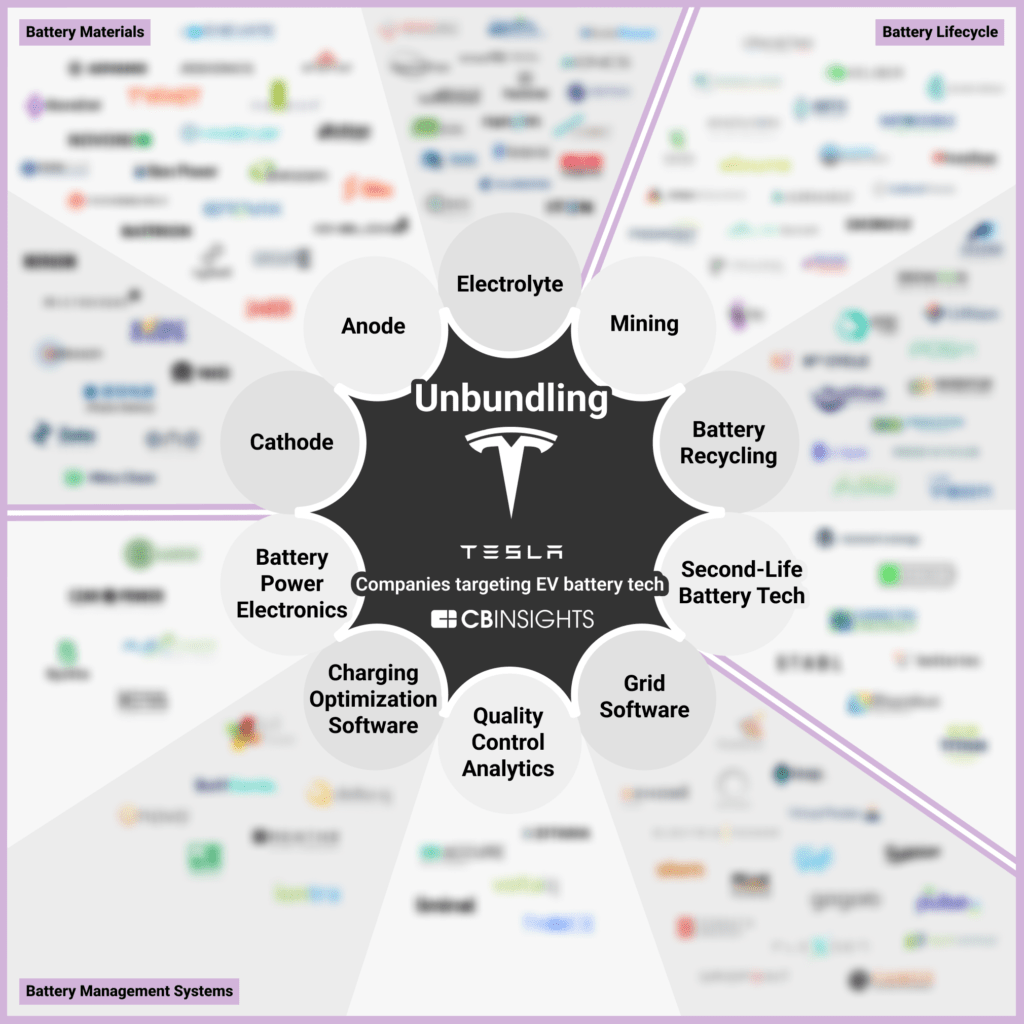 If you aren't already a client, sign up for a free trial to learn more about our platform.