The semiconductor industry has been hit hard by the pandemic-induced chip shortage and the current economic downturn. From integrated circuits to process & manufacturing technologies, here's how Samsung and other companies are staying competitive and moving the industry forward.
The last two years have presented huge challenges for the semiconductor industry.
The Covid-19 pandemic caused major semiconductor shortages, resulting in long lead times for anything requiring computer chips. Now, in the midst of an economic downturn, major chipmakers are pulling back spending. Intel, for example, is planning layoffs as part of its effort to slash costs by up to $10B a year by 2025.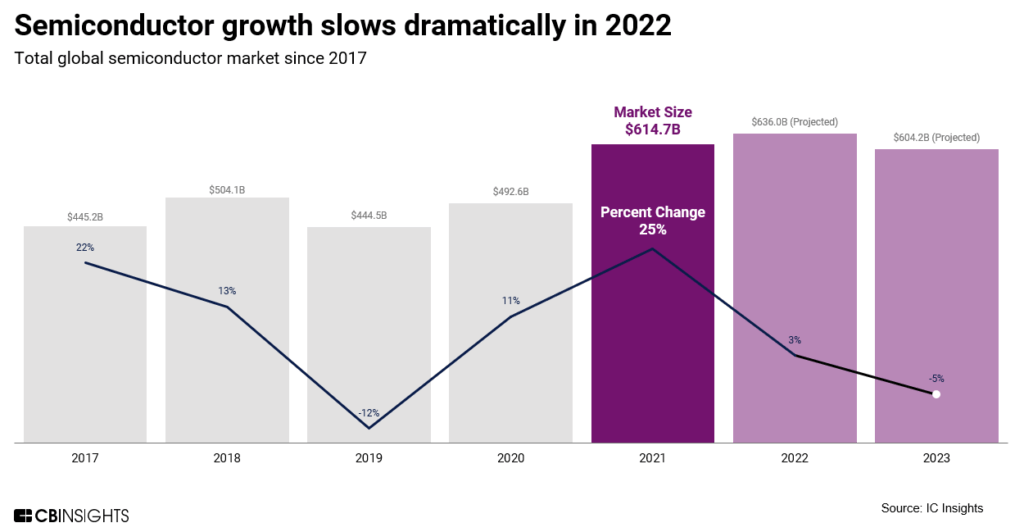 Samsung, however, is bucking this trend. The electronics giant plans to spend around $34B on its semiconductor business by the end of 2022. The impact of the company's work is far-reaching — semiconductors are foundational for all electronics, from autos to appliances.
But Samsung isn't the only company making progress in the space. From integrated circuits to electronic design automation, corporates and startups alike are developing new solutions.
In this report, we take a look at how companies are unbundling Samsung and the broader semiconductor industry.