Healthcare providers have been tasked with enhancing patient satisfaction at the point of care. From surgical intelligence to medical imaging artificial intelligence (AI), we evaluate and prioritize the technologies leaders need to do just that. 
With patient satisfaction falling under increased scrutiny, healthcare providers are investing in technologies that support clinicians at the point of care, with the goal of enhancing the clinical encounter.
In this report, we evaluate 8 tech markets that healthcare providers should monitor, vet, and prioritize toward this effort, including
Assisted prescribing

Clinical decision support 

Clinical exam tools

Computer-assisted physician documentation

Medical imaging AI 

Point-of-care diagnostics

Self-triage & navigation 

Surgical intelligence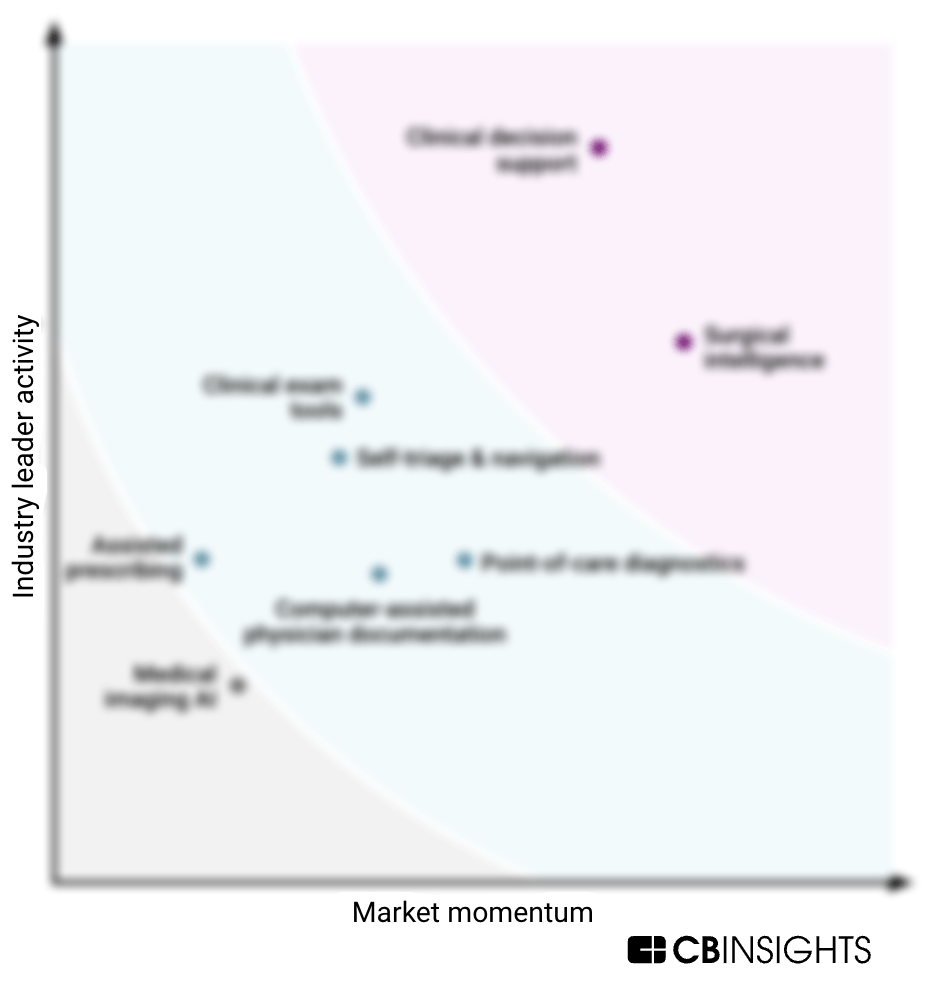 This report examines tech markets across clinical encounter tech using the MVP framework. This methodology scores top tech markets across two metrics: 
Market momentum — Measures private market activity as a signal of the degree of overall market potential. Signals include the number of startups, the amount of capital invested, and the relative maturity of startups in the space, among others.
Industry leader activity — Assesses the degree of tech market involvement among established industry players. Signals include CVC activity, industry and executive chatter, and patent filings, among others.