This report looks at the digital therapeutic companies serving the healthcare industry. 
CB Insights identified 150 digital therapeutic companies addressing 15 therapeutic areas, from smoking cessation to anxiety and depression. The purpose of the analysis is to provide technology buyers with an overview of the technology landscape and its market participants.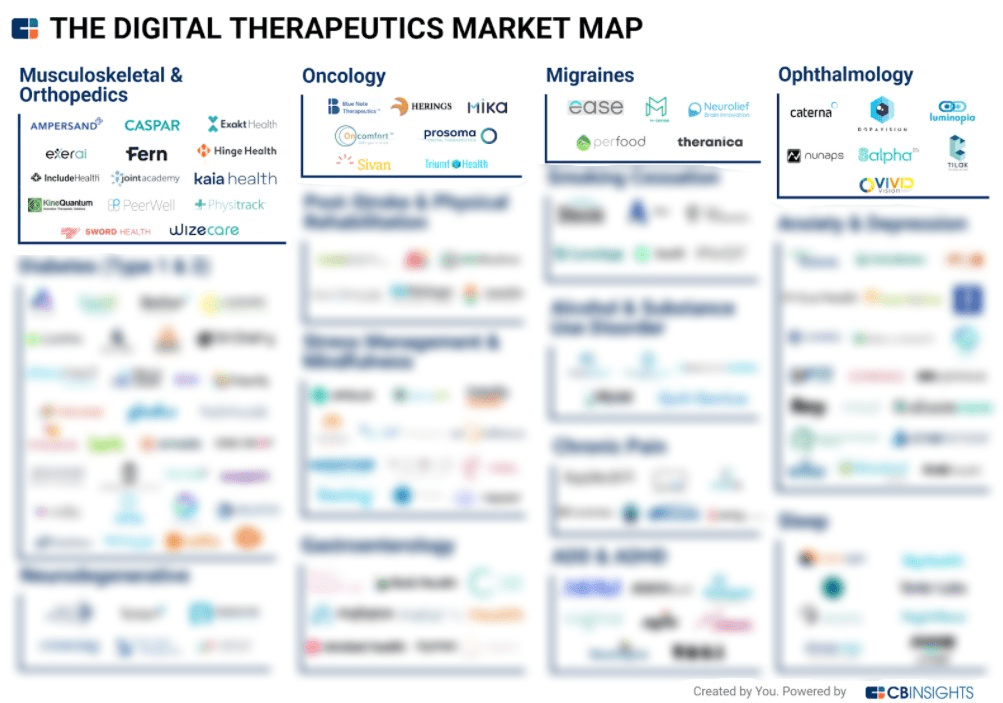 Key themes explored in this report include:
Increased engagement & adherence:

Digital therapeutics often leverage methods, such as gamification and cognitive behavioral therapy, that incentivize lasting behavioral changes.

24/7 access to care:

Digital therapeutics enable individuals to access care whenever they need it, through remote delivery options and real-time outcome monitoring.

Reduced side effects:

In comparison to pharmacological therapeutics, software-based interventions are associated with a lower risk of side effects and opioid addiction.
Download the Tech Market Map report using the sidebar to see our overview of this technology market.