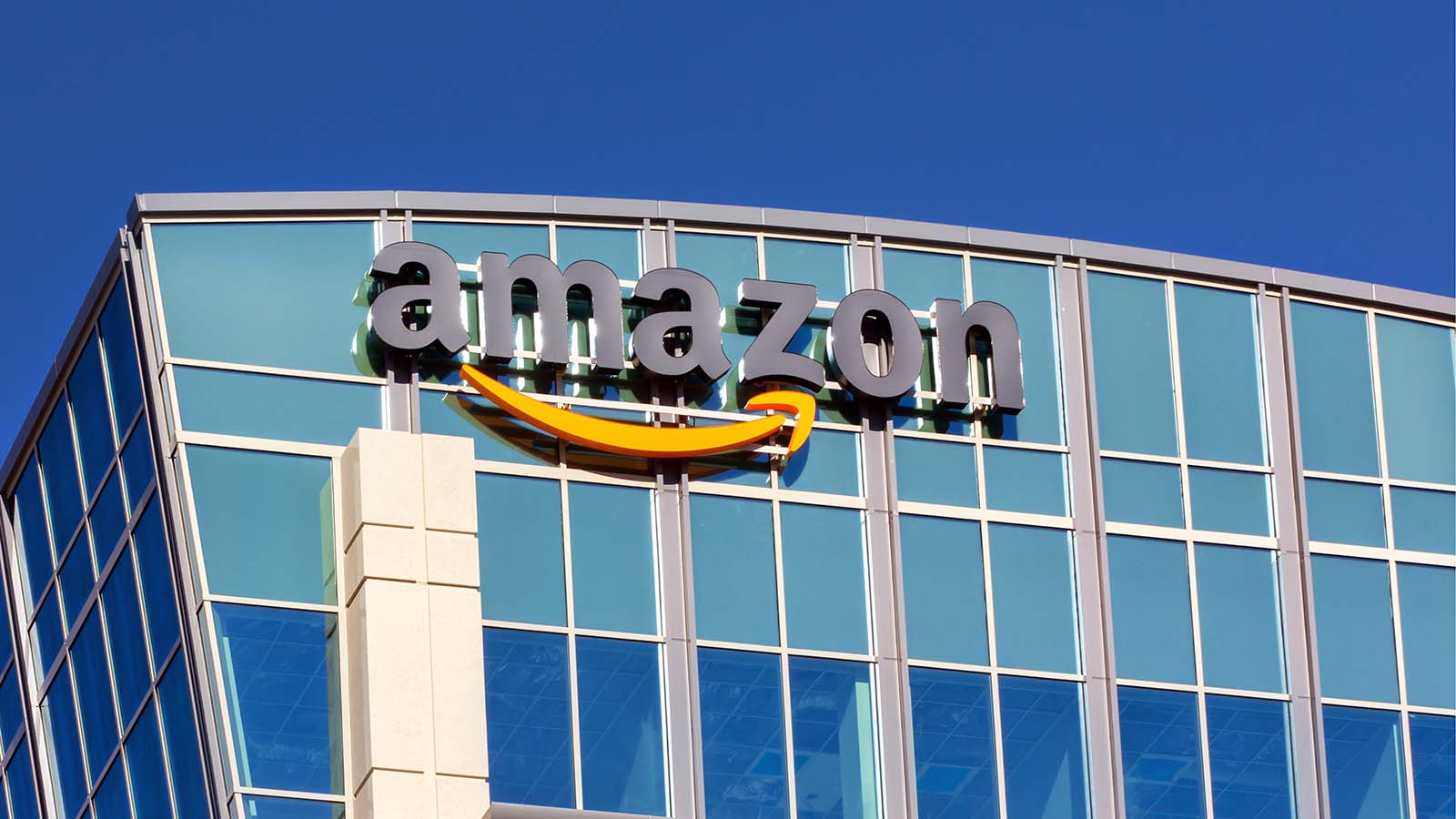 Mark your calendars for an Amazon stock split on June 3
Amazon (NASDAQ:AMZN) shareholders today approved the 20-to-1 stock split
The stock split will take place on June 3
AMZN stock closed up 2.6% on news
Investors approved the Amazon (NASDAQ:AMZN) stock split today to the delight of Wall Street. Bullish Amazon investors will be able to buy shares of the company at a fraction of its current cost on the June 3 stock split date.
After weeks of anticipation, Amazon investors approved the 20-for-1 stock split at the company's annual meeting of shareholders. The stock split will effectively split Amazon's current stock into 20 smaller pieces of the company. Using today's price of $2,135, after the stock split, Amazon would be trading for around $107 per share. While this doesn't directly improve the company's market capitalization, it does make Amazon shares much more affordable for investors.
Amazon is the latest major tech company to do a stock split. Companies like Apple (NASDAQ:AAPL), Alphabet (NASDAQ:GOOGNASDAQ:GOOGL), and Berkshire Hathaway (NYSE:BRK-ANYSE:BRK-B) have done many stock splits over the years to ensure affordability. Earlier this year, Alphabet announced its own 20-to-1 stock split slated for July.
AMZN stock climbs after historic shareholder meeting
The stock split wasn't the only topic of discussion at Amazon's shareholder meeting. A record 15 proposals were voted on at this year's meeting. Proposals ranged from seeking the right to unionize to demands that hourly workers be considered for board vacancies. However, almost all of the suggestions were rejected by shareholders.
One proposal called for Amazon to offer reports on work injury rates. Amazon has recently come under fire for less than ideal working conditions, resulting in more injuries than other comparable companies. A study has been published this week alone, documenting that nearly one in five Amazon delivery drivers suffered injuries in 2021. The report says those injuries have largely gone unreported due to Amazon's employee classification policies.
Amazon shares had a surprisingly strong day in the market, given recent trading conditions. AMZN closed up 2.6%, joining the S&P500 and Nasdaq Compound in the green.
AMZN investors are likely keeping their fingers crossed its upcoming stock split will put the stock back into the limelight.
As of the date of publication, Shrey Dua did not hold (either directly or indirectly) any position in the securities mentioned in this article. The opinions expressed in this article are those of the author, subject to InvestorPlace.com publishing guidelines.