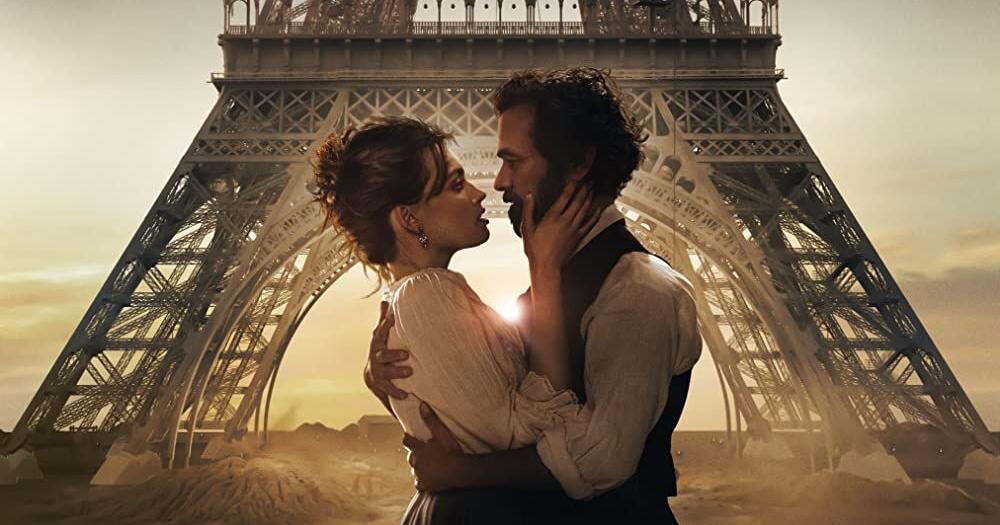 Recap of films from the weekend of June 9-12 | Events calendars
OPENING
"Eiffel" – (Drama, R, 108 minutes). The French government is pressuring engineer Gustave Eiffel to design something spectacular for the 1889 World's Fair in Paris, but all he wants to do is build a metro. However, after crossing paths with a woman from his past, he is inspired to change the Parisian skyline forever.
"Jurassic World: Dominion" – (Action, PG-13, 146 mins). Now that dinosaurs live and hunt alongside humans, the question is whether humans will remain the primary predators on a planet they now share with these fearsome creatures.
IN PROGRESS
"The Villains" – (Animation, PG, 100 minutes). A group of animal criminals get caught and Mr. Wolf makes a deal to keep them from going to jail.
"The Bob's Burgers Movie" – (Animation, PG-13, 102 mins). Rating: B, Katie Walsh. After a water main break creates a sinkhole in front of Bob's Burgers, Bob and Linda Belcher struggle to keep the business going. while their children try to solve a mystery that could save the family restaurant.
"Crimes of the future" – (Horror, R, 107 minutes). In avant-garde performances, Saul Tenser publicly shows the metamorphosis of his organs at a time when man is adapting to a new synthetic environment, subjecting his body to mutations and transformations.
"Doctor Strange in the Multiverse of Madness" – (Action, PG-13, 126 mins). Rating: B-, Katie Walsh. The Gate to the Multiverse Opens When Dr. Stephen Strange Casts a Forbidden Spell, causing an alternate version of Dr. Strange to be released. This alternate might be too big for Dr. Strange, Wong, and Wanda Maximoff to defeat.
"Downton Abbey: A New Era" – (Drama, PG, 125 mins). Rating: B-, Katie Walsh. The actors of the 2019 film reunite and travel to the south of France to uncover the mystery of the villa inherited from the Dowager Countess.
"Everything, everywhere, all at once" – (Adventure, R, 139 minutes). An immigrant from China finds herself on an adventure and the only way for her to save the world is to explore other universes that show her the other lives she could have led.
"Family Camp" – (Comedy, PG, 101 minutes). Two completely opposite families have to camp together. As they vie for a coveted camp trophy, the dads try to keep their families and marriages together.
"Fantastic Beasts: Dumbledore's Secrets" – (Fantasy, PG-13, 142 minutes). Rating: D+, Katie Walsh. When dark wizard Gellert Grindelwald attempts to take over the wizarding world, Professor Albus Dumbledore recruits magizoologist Newt Scamander to lead a team of wizards and witches to stop him.
"Hustle" – (Comedy, R, 117 minutes). When a run-down basketball scout finds a phenomenal street ball player in Spain, he sees the prospect as his chance to get back into the NBA.
"The Lost City" – (Action, PG-13, 112 minutes). Rating: B+, Katie Walsh. While on a jungle book tour, a romantic adventure writer is kidnapped by a billionaire who hopes he can lead him to the treasure of the ancient lost city he wrote about in his latest book. His cover model, who has devoted his life to embodying the hero of the book, sets out to save the author. Together they must survive in the jungle and find the treasure before it is lost forever.
"Major" – (Action, PG, 150 minutes). Based on the life of Major Sandeep Unnikrishnan, who received India's highest award for peacetime bravery after being martyred in action in the November 2008 Mumbai attacks.
"Men" – (Drama, R, 100 minutes). After the death of her ex-husband, a young woman goes on vacation alone in the English countryside.
"Morbius" – (Action, PG-13, 104 mins). Rating: C-, Michael Phillips. Biochemist Michael Morbius has a rare blood disease and is determined to find a cure. At first his cure seems to work, but it looks like he injected himself with some form of vampirism. that sparked a darkness inside him.
"The Northman" – (Action, R, 136 mins). Rating: A, Katie Walsh. A young Viking prince sets out on a journey to avenge his father's murder.
"Sonic the Hedgehog 2" – (Animation, PG, 122 mins). Dr. Robotnik and Knuckles return to Earth in search of an emerald with the power to destroy civilization. Sonic and his friend Tails go on a journey to find the emerald first.
"Top Gun: Maverick" – (Action, PG-13, 131 mins). Rating: A, Katie Walsh. After finding himself forming a detachment of Top Gun graduates for a mission that demands the ultimate sacrifice of those who pilot it, Navy Airman Pete "Maverick" Mitchell must face his deepest fears.
"Observer" – (Thriller, R, 91 minutes). Rating: B+, Katie Walsh. A serial killer is stalking the town Julia and her boyfriend have just moved to, and now she notices a mysterious stranger staring at her.
(Editor's note: Please contact individual theaters for showtimes.)
COMPILED BY CARLOTTA OLSON, THE GAZETTE