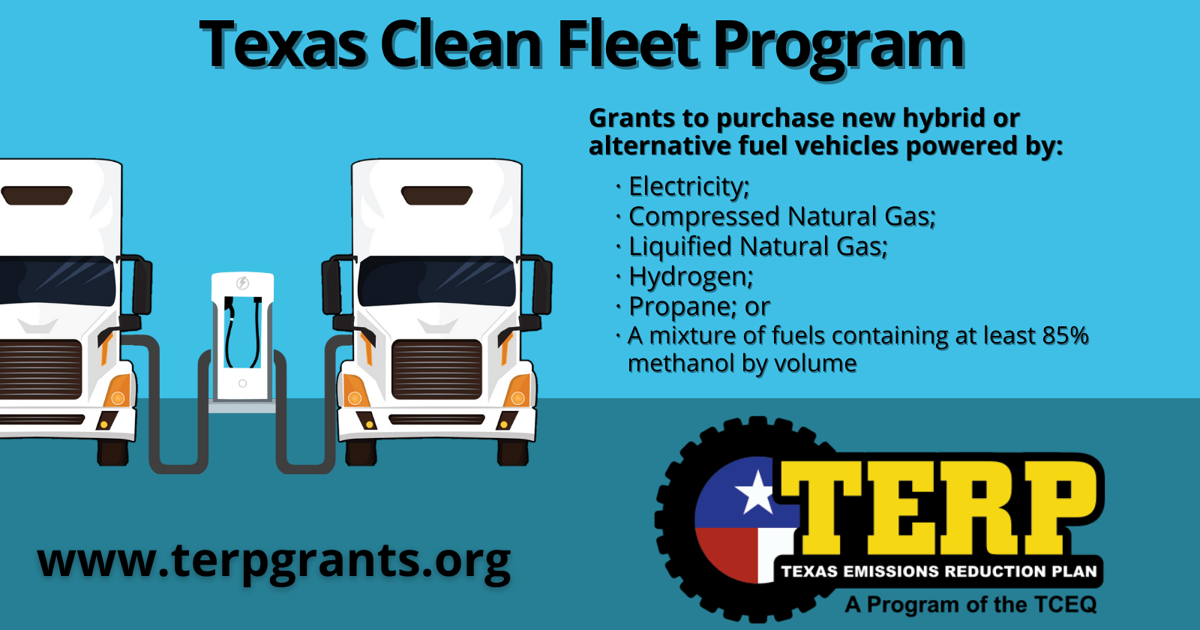 TCEQ accepting applications for the truck exchange program | New
The Texas Commission on Environmental Quality announced Wednesday that it is now accepting applications for grants from the Texas Clean Fleet program.
In a press release, TCEQ said, "An estimated $16 million in grant funding would be made available to fleet owners in Texas to replace the aging diesel vehicle with a new hybrid or alternative fuel vehicle. Grants can reimburse up to 80% of the cost of the new vehicle.
The grants are exclusively for "entities that own and operate a fleet of 75 or more on-road vehicles in Texas and are applying to replace at least 10 vehicles with new hybrid or alternative fuel vehicles," according to the press release.
The TCEQ defines hybrid and alternative vehicles as vehicles powered by electricity, compressed or liquefied natural gas, hydrogen, propane or a fuel mixture containing at least 85% methanol by volume.
Those interested in applications can find both the grant application and the required W-9 form on the TCEQ website. Applications for the Clean Fleet program will be accepted until 5 p.m. on September 16.
Information on eligibility criteria and how to apply can be found on the TCEQ website.
The Clean Fleet program is part of the Texas Emissions Reduction Plan, which "provides incentives for owners of large (truck) fleets in Texas to replace diesel-powered vehicles with alternative fuel or hybrid vehicles."
The program was launched in 2009, a TCEQ spokesperson said in an email. The state legislature has authorized TCEQ to allocate 5% of revenue generated from the TERP trust fund to Clean Fleet program grants.
Leo Bertucci is a member of the Report for America body that covers energy and the environment for the Victoria Advocate.