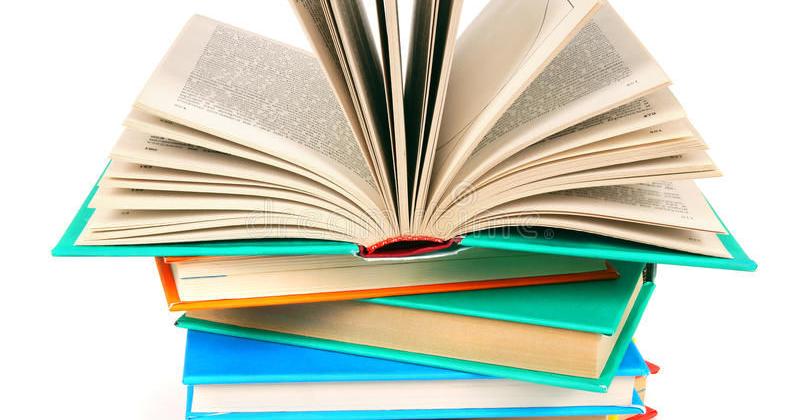 Literary Events in the Colorado Springs Area Starting May 8 | Events Calendars
DESIGNATIONS
Kelly Branik – "The Lost Pleiad," 1-4 p.m. Saturday, Hooked on Books, 12 E. Bijou St.; 719-419-7660.
Whitney Anderson – Signing his Picture Book Collection, Saturday 2-4 p.m., Covered Treasures Bookstore, 105 Second St., Monument; 719-481-2665, covered treasures.com.
book signings – Jeanette Minniti, "The Only Way Home," and Tim Jones and Rocky Schokley, "Easy Hikes to the Hidden Past," 5-8 p.m., May 19, Covered Treasures Bookstore, 105 Second St., Monument; 719-481-2665, treasurescovered.com.
LITERARY EVENTS
Colorado Springs Pioneers Museum Lecture Series – With Adrian Miller, author of "Black Smoke: African Americans and the United States of Barbecue," and guest appearance by celebrity chef Brother Luck, Saturday, 2-3 p.m., Division I Courtroom , Pioneer Museum, 215 S. Tejon St. Includes book sale and signing with Miller and tasting of Brother Luck's "Beat Bobby Flay BBQ Sliders". Tickets: give.cspm.org/lecture-series.
REWARDS
"The Road to Hana" by Colorado Springs author RT Lawton won in the Mystery Writer's Edgar Award Best Crime category.
GUARDIANS NEEDED
Children's Literacy Center — 719-471-8672, childrensliteracycenter.org.
AVAILABLE
digital hoop — Pikes Peak Library District customers can use Hoopla Digital for free access to videos, music and audiobooks from smartphones, tablets, PCs and Apple TV; hoopladigital.com.
E-books and more — Free e-books, e-audiobooks, e-magazines with PPLD library card. Click CyberShelf at ppld.org.
LIBRARY LISTINGS
Pikes Peak Library District: ppld.org.
• Calhan, 600 Bank Street.
• Cheyenne Mountain, 1785 S. 8th St.
• East, 5550 N. Union Blvd.
• Fountain, 230 S. Main St.
• High Prairie, 7035 Old Meridian Road, Falcon
• Library 21c, 1175 Chapel Hills Drive
• Manitou Springs, 515 Manitou Ave.
• Monument, 1706 Lake Woodmoor Drive
• Old Colorado City, 2418 W. Pikes Peak Ave.
• Palmer Lake, 66 Lower Glenway
• Penrose, 20 N. Cascade Ave.
• Rockrimmon, 832 Village Center Drive
• Ruth Holley, 685 N. Murray Blvd.
• Sand Creek, 1821 S. Academy Blvd.
• Ute Pass, 8010 Severy Ave, Cascade
CARLOTTA OLSON, THE GAZETTE